You may as a vendor also have indirect sales channels in addition to direct sales. In such instances, you must empower resellers to manage end customers and their licenses independently.
CREATING A RESELLER
Creating and managing a reseller is quite similar to creating and managing a customer. You can define custom reseller types in order to facilitate filtering and analysis.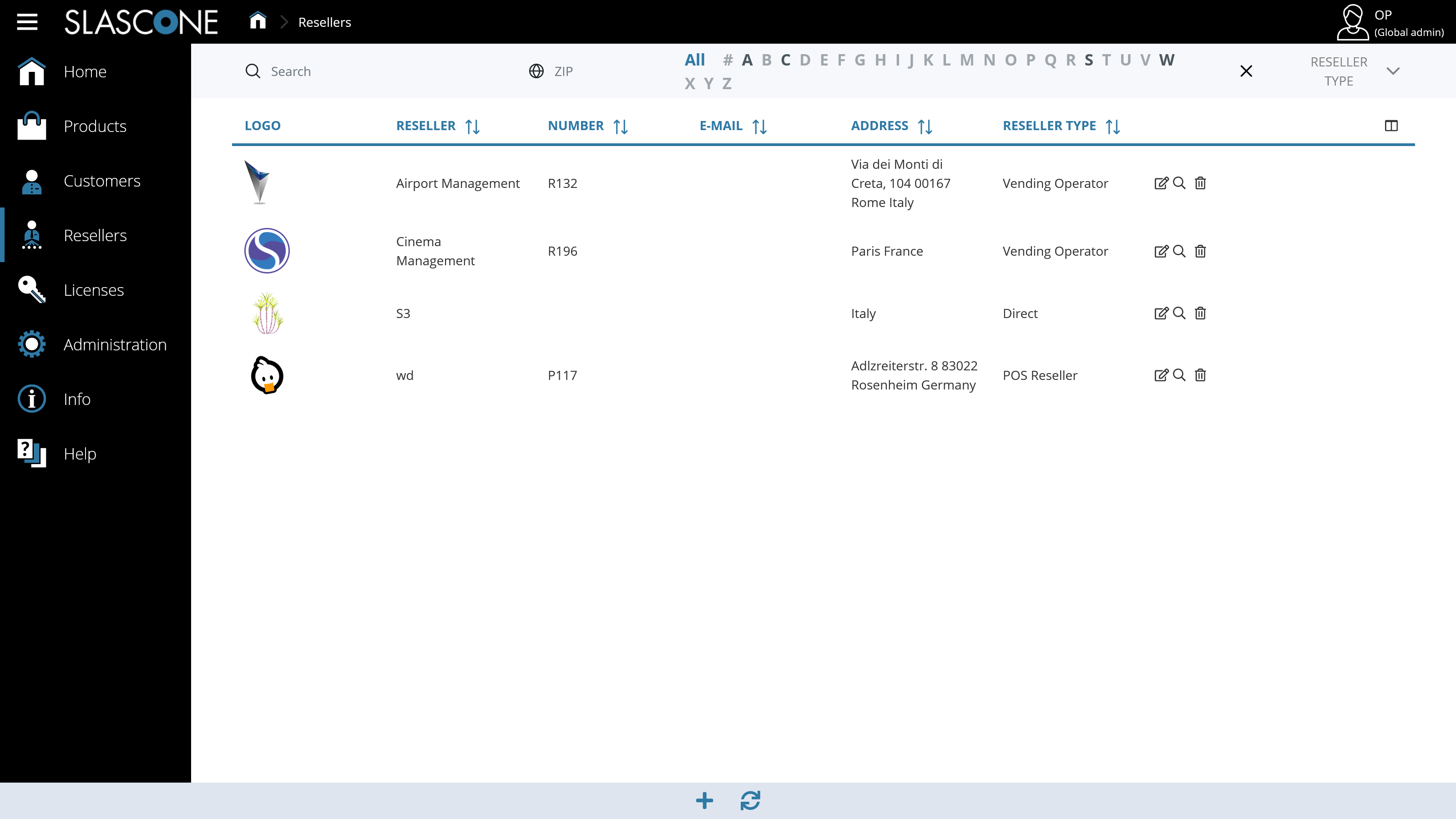 INVITING A RESELLER TO THE RESELLER PORTAL
Technically, the reseller portal is identical to the vendor site, with same authentication process. Granting access to a certain reseller to a person (an email address is required) can be accomplished in the reseller's corresponding area.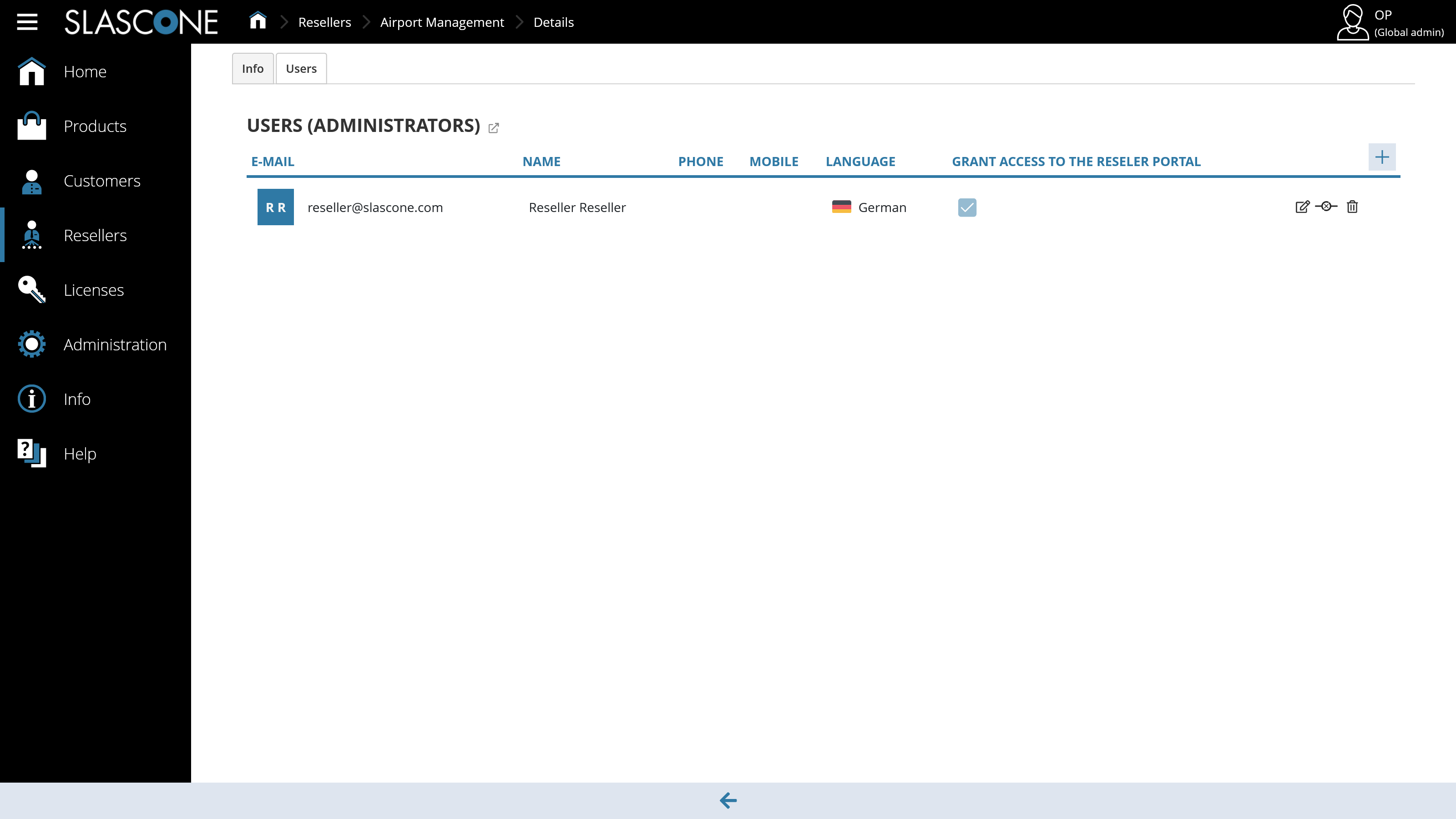 INDIRECT CUSTOMER MANAGEMENT
As a vendor, you have access to both direct and indirect customers (through resellers). The reseller type filter enables easy differentiation of direct and indirect customers. The same is true for the licensing view.
As the vendor, you can create an indirect customer as well. Nevertheless, this is something usually done by the reseller in the reseller portal.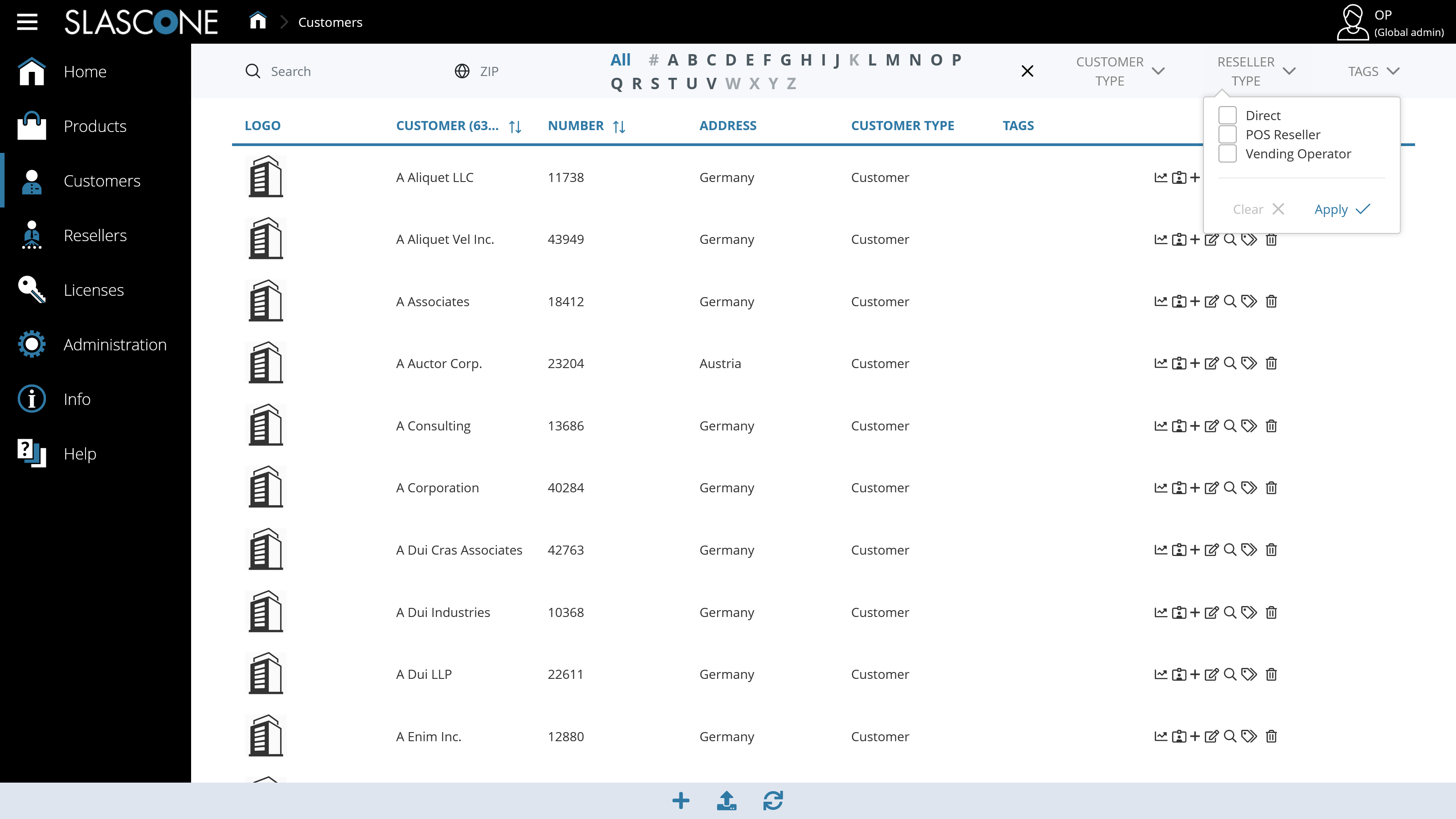 In case that a reseller does not want to reveal the real name of the end-customer, pseudo/alternative names and/or numbers can be used. This is rather a contractual issue between vendor and reseller.