This article explains the necessary steps to create an alert. An alert triggers an email.
CREATING AN ALERT
Alerts are defined as an edition (not a product) property. When you create an alert, you need to select the email template and the mode. The following modes are available:
n days before expiration
n days after expiration
on expiration
You can define multiple alerts for the same edition and mode, giving you great flexibility. For example, you can define an alert triggered 7 days before expiration and an alert triggered 3 days before expiration.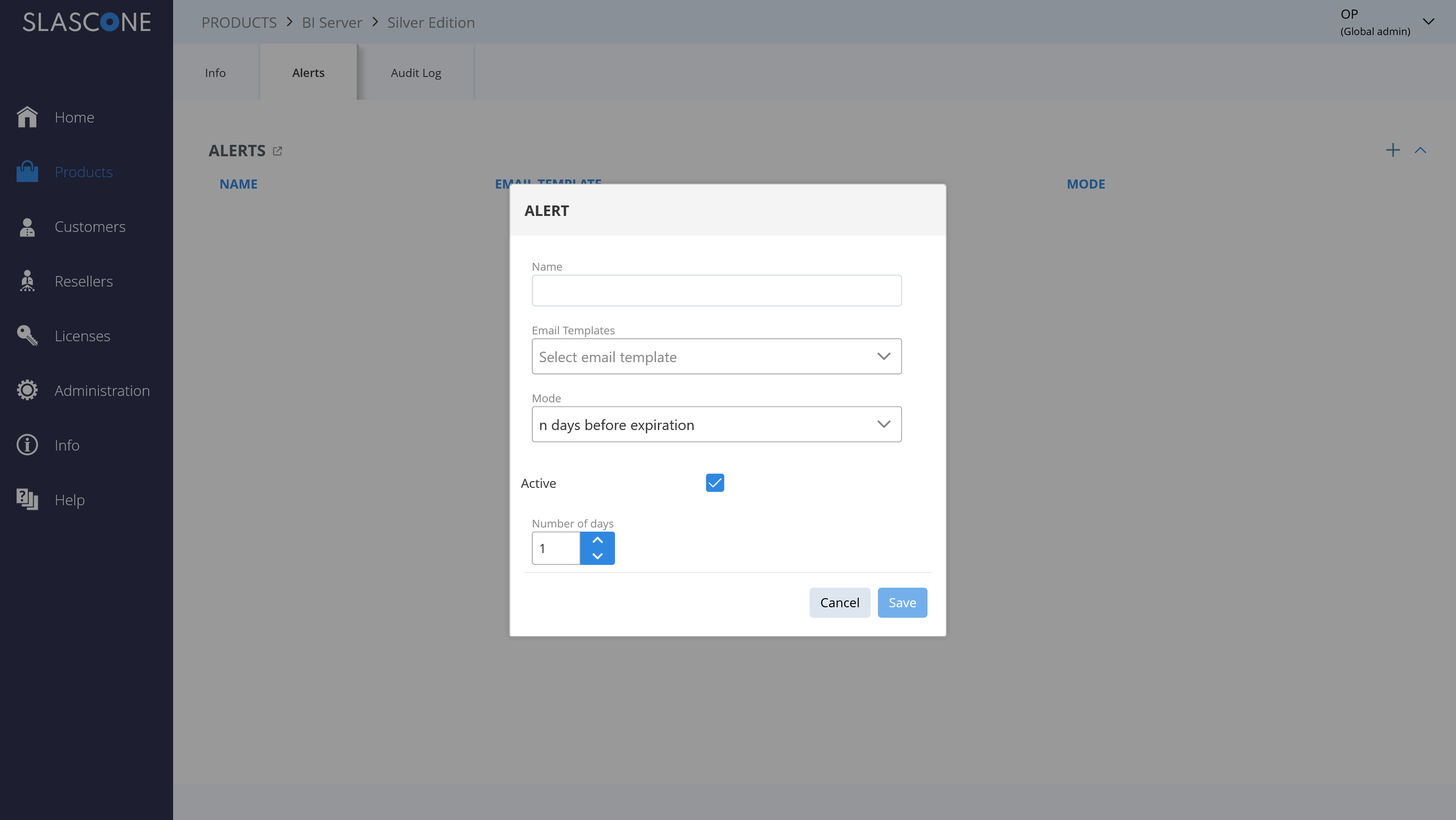 ALERT LOG
Each license contains a log of all sent alerts.