Starting with SLASCONE 5.0, you can define multiple (html) email templates. An email can be sent
Using SLASCONE UI (manually)
Using the SLASCONE API
As a result of a defined alert
CREATING AN EMAIL TEMPLATE
Email template is a product property. This allows you to have different email templates for different products.
LANGUAGE
SLASCONE allows you to have different versions of the same email template for the following languages:
english
german
spanish
french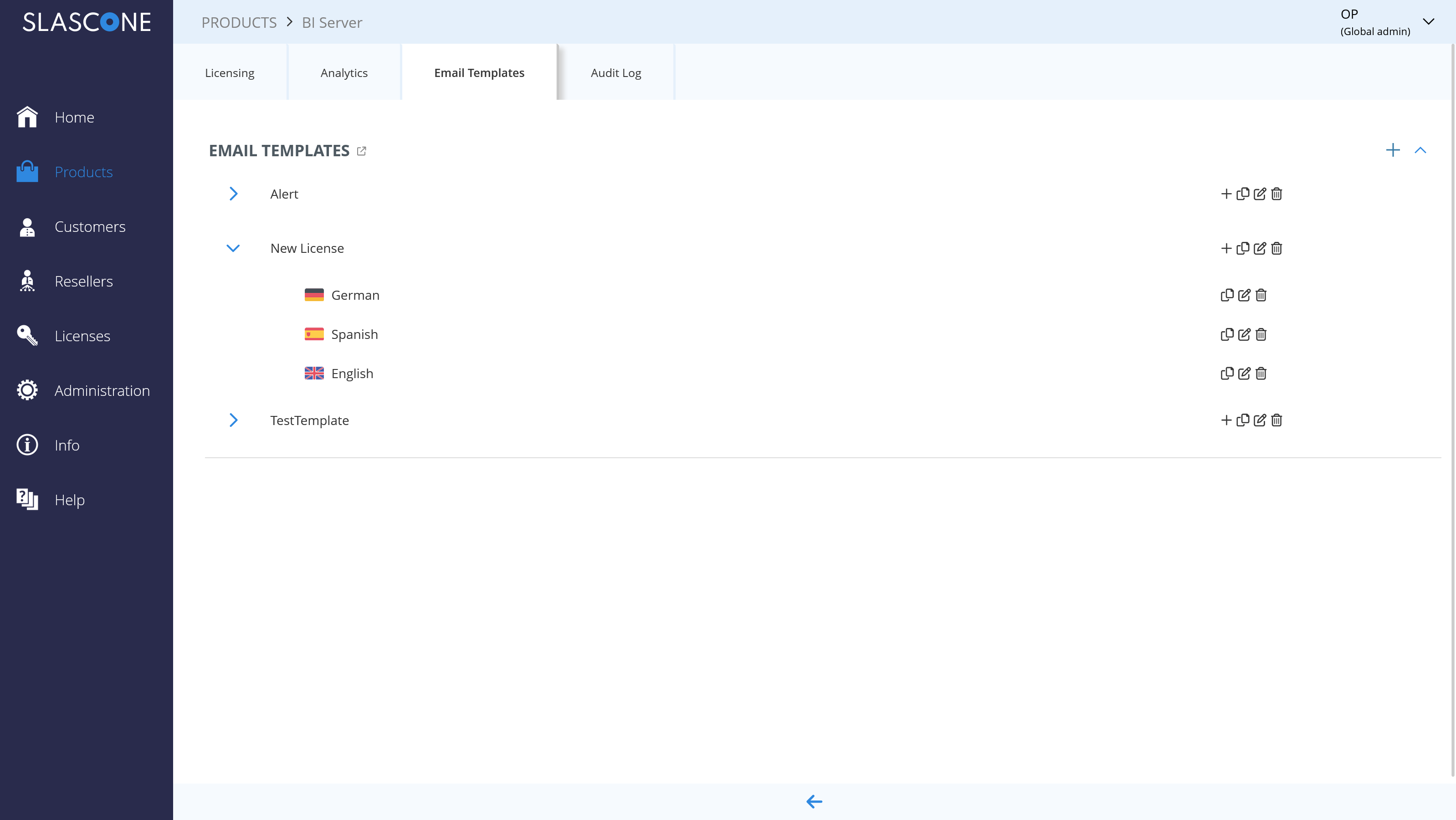 When an email is triggered by an alert, then the language of the recipient's (customer) profile is considered.

VARIABLES
You can use several variables (e.g., ##licensekey##) both in the subject and the body of email templates.