SLASCONE provides extensive analytics both at the lowest granularity level (token), and at the product level. This article focuses on the token level (raw data).
Raw data is generated by heartbeats. There are 3 types of relevant heartbeats:
License Heartbeats
Analytical Heartbeats
Usage Heartbeats
LICENSE HEARTBEATS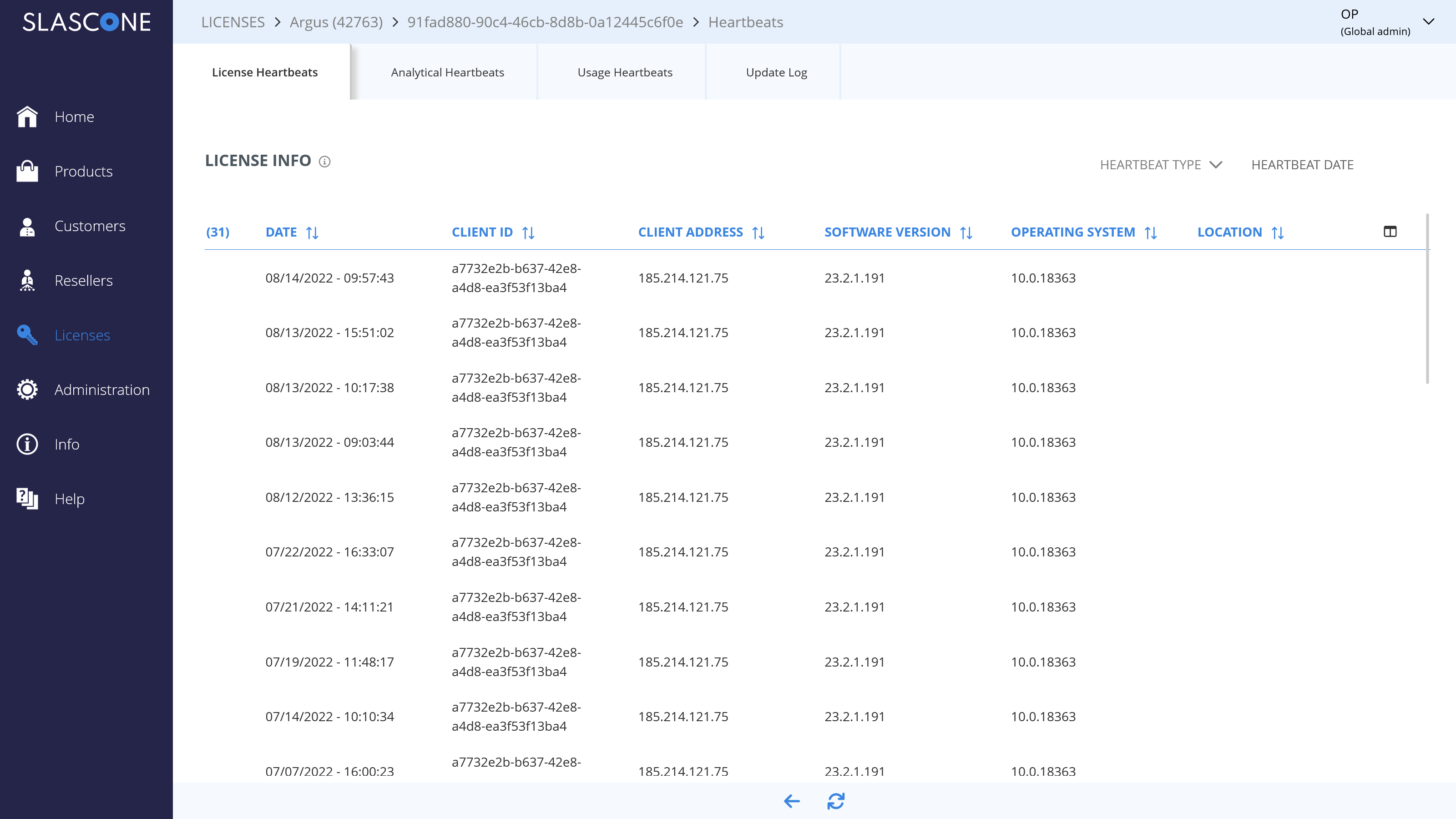 ANALYTICAL HEARTBEATS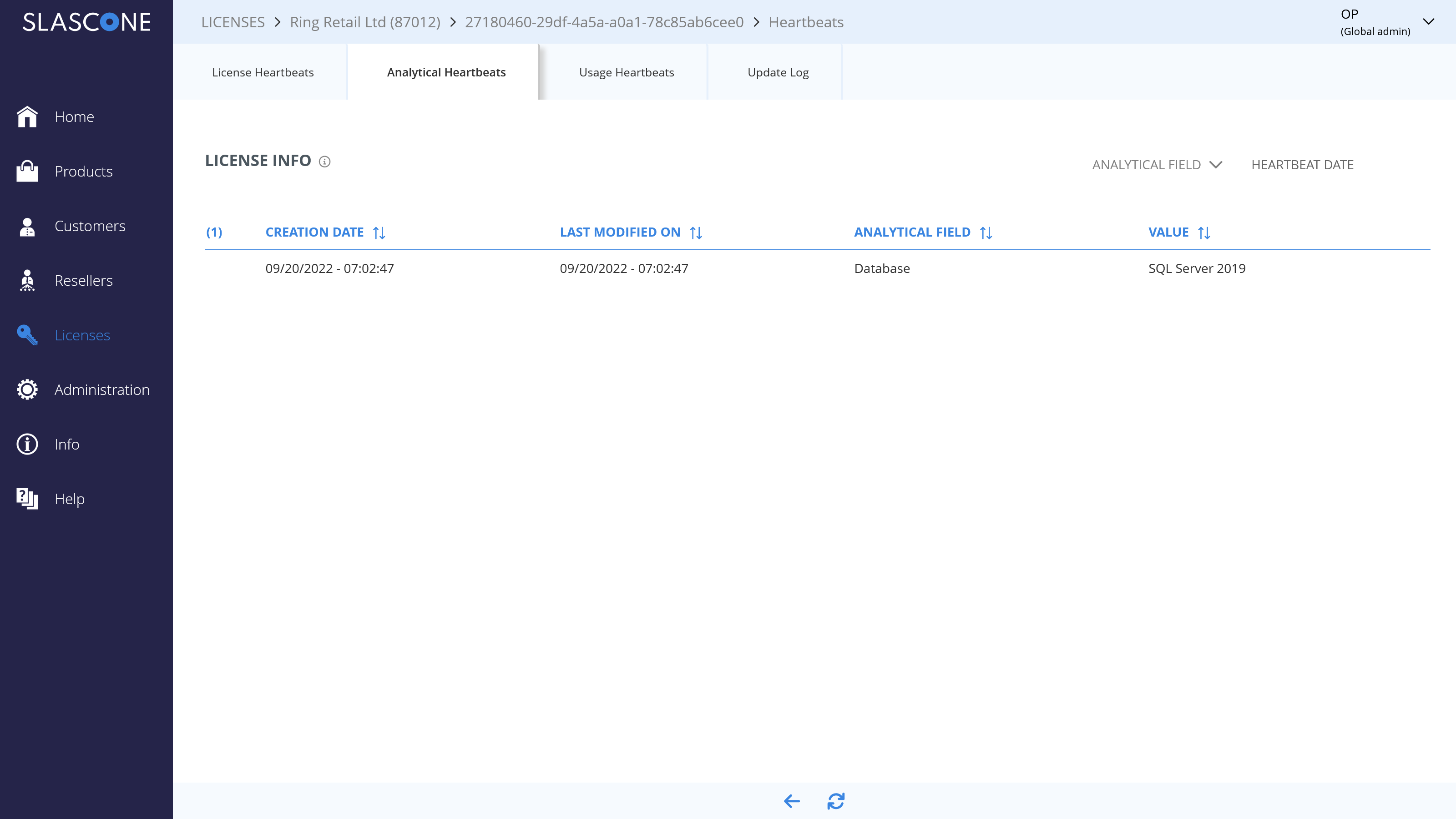 USAGE HEARTBEATS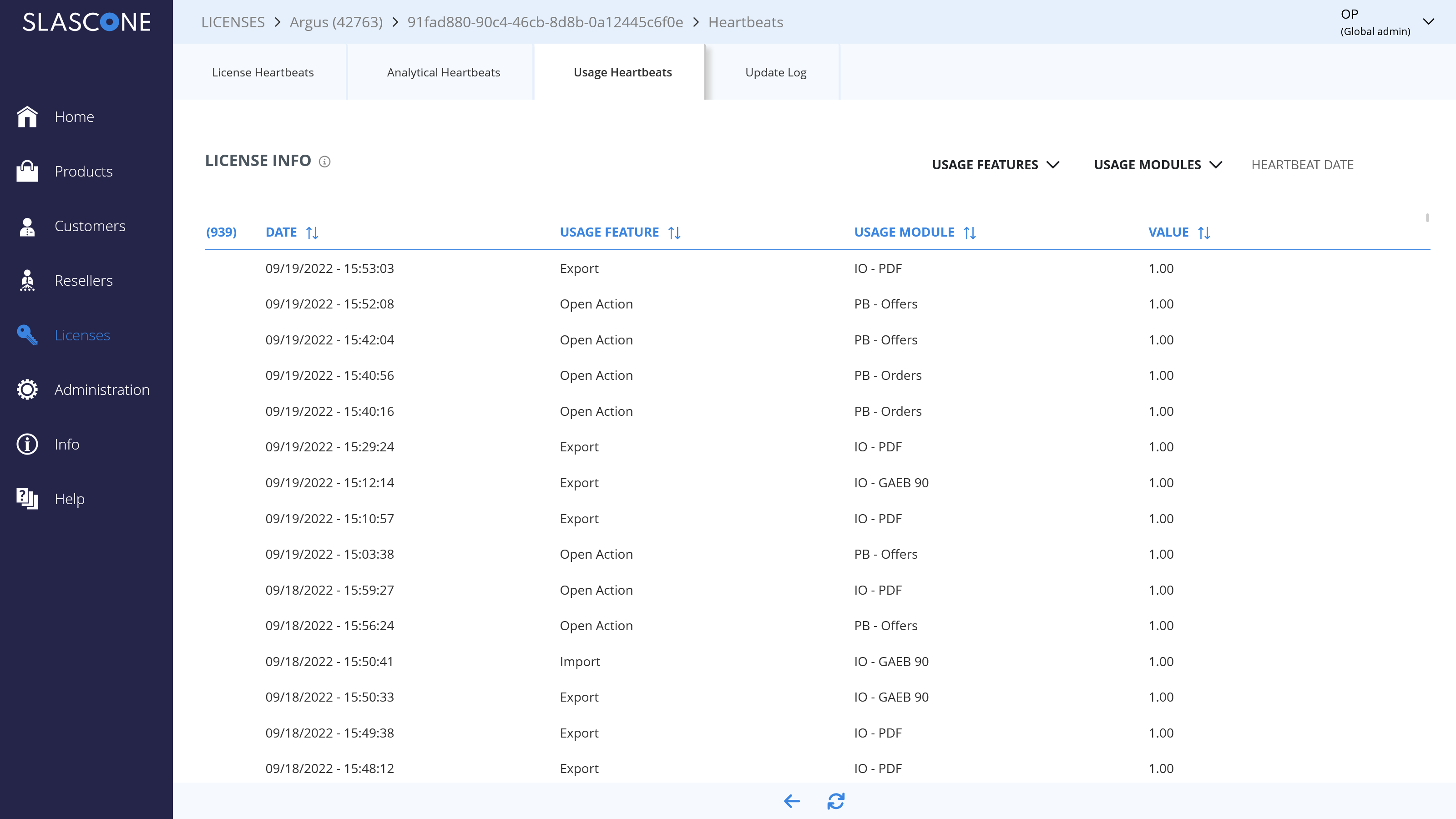 SOFTWARE UPDATE LOG
This view provides an overview of the heartbeats that were generated after a software update, thus providing an indirect software update log.