Here at SLASCONE, we are fully aware of the critical nature of our licensing functionality. As a matter of fact, providing a robust, reliable and easy to understand software, has been an integral part of our company's culture since day 1, and having a profound impact on which technologies we choose and how we build and test our software.
Our main objective is to minimize the amount of times that you are going to need to create a support ticket, regardless of where the solution is hosted. Nevertheless, whenever this happens, we have the appropriate processes and personnel in place.
DOCUMENTATION
The most fundamental element of any non-trivial software is its documentation. It is much more efficient for both involved parties, if high quality documentation with relevant examples is available.
Thoroughly documenting any new feature is the last, but required, step of our development process. In other words, nothing goes into production without its relevant documentation.
However, while creating a high quality documentation is a prerequisite, this has to be easily accessible and searchable for our end users. Therefore, as shown in the following screenshot, our software contains many tiny links to relevant documentation articles.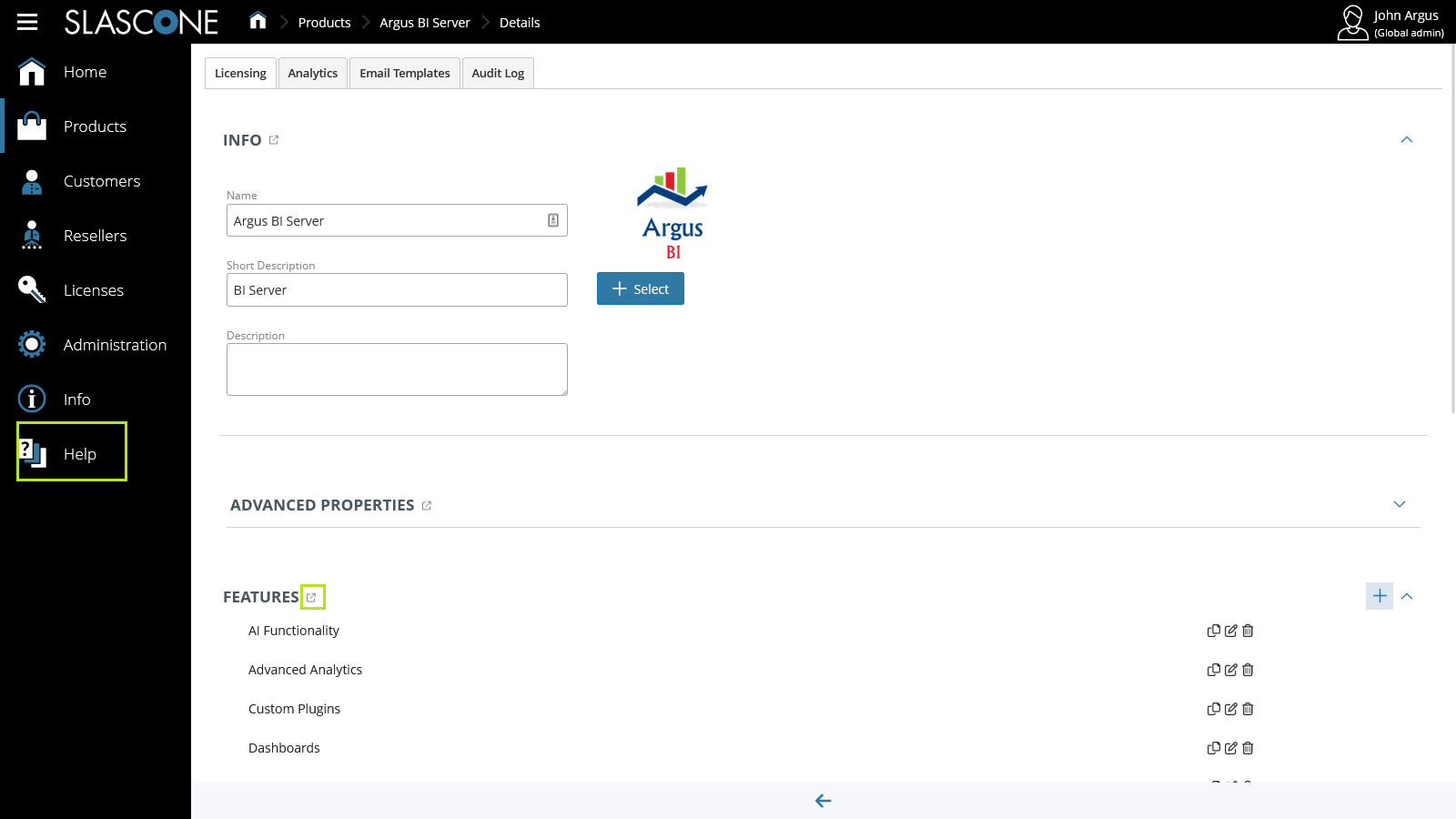 TICKETING SYSTEM
We use Zendesk, an award-winning customer service software trusted by 200K+ companies, worldwide. You can create a ticket 24/7.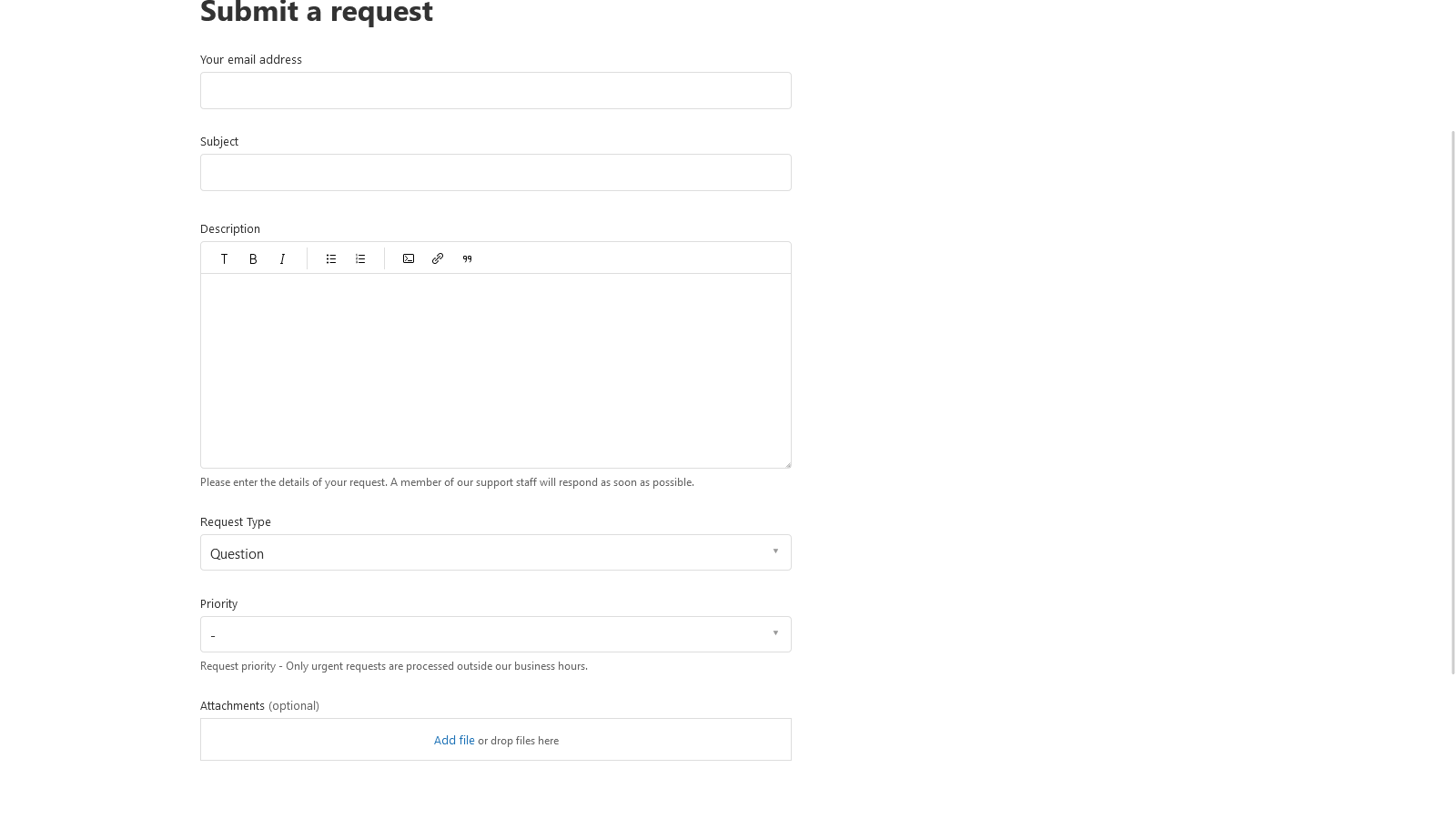 The following request types are available:
ERRORS OR BUGS: anything that seems to not be working as expected.
GENERAL QUESTIONS: anything that was not found in the documentation.
FEATURE REQUESTS: our software feeds and grows from your brilliant ideas. Do not hesitate to tell us what you are missing or what could be improved.
Please make sure to assign the appropriate priority.
PRIORITY AND URGENT REQUESTS
Urgent requests trigger specific internal workflows, including app notifications and SMS, and are processed 24/7.
DIRECT ONLY
All requests are directly processed by the SLASCONE team. We do not believe in support outsourcing.
HOSTING AND MICROSOFT AZURE
Leveraging the Microsoft Azure platform, its availability and monitoring capabilities is fundamental for our support.
PROACTIVE MONITORING
If a critical resource of the system becomes unavailable, or it is severely degraded, we are going to know and react in real-time. More details about this topic can be found here.
24/7 ACCESS
Whether you use our SaaS offering or you host SLASCONE in your own Azure subscription, our support team always has a direct technical/administrative access to the software. This is fundamental for fast and unobstructed support.
SLA
Microsoft Azure is a world-class cloud solution, guaranteeing enterprise-ready availability.